Sinapps IRD: the platform dedicated to managing Fire and Miscellaneous Risks (FMR)
The Sinapps IRD digital platform streamlines interactions between the various businesses involved in the property and liability claims management sector, to improve customer experience.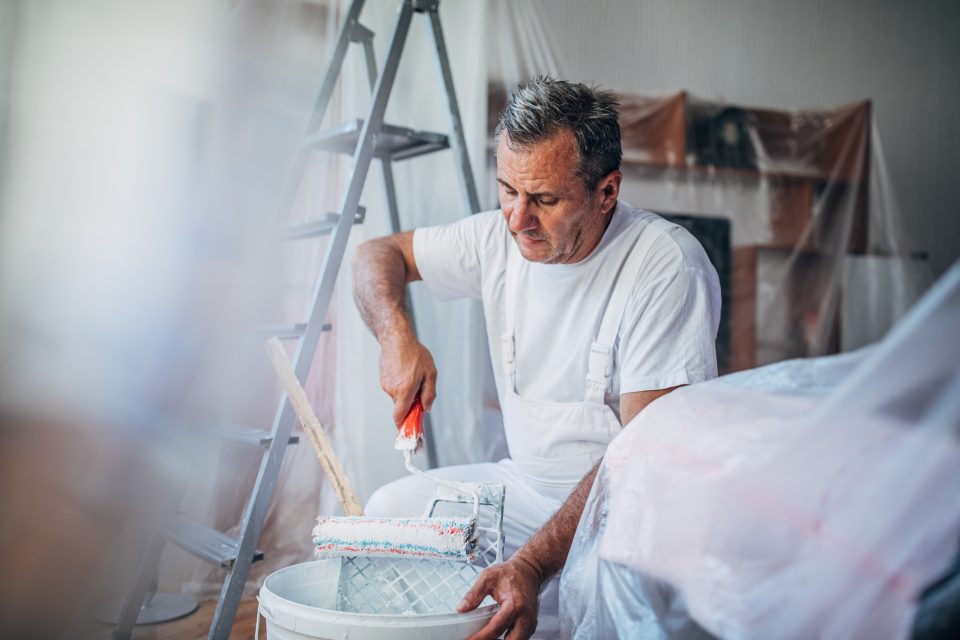 What are the benefits?
A high value-added service for all those involved in appraisal and repair (insurers, assistance providers, experts, repairers, assessors, etc.),
or more than 1.8 million tasks processed in 2020.

Smoothing flows FMR case management
Optimised exchanges and a 360° view to relieve management platforms and improve customer satisfaction.

Managing business effectively
Real-time monitoring of partner actions, data and structured business processes.

Evolving with the needs of the market
Continuous improvement in line with regulatory, agreement-based and safety constraints.

Co-constructing with users
Based on an Agile approach to respecting business practices.

Adapting with state-of-the-art technology
A configurable platform built on a foundation of community.

Improving customer satisfaction
The end customer becomes informed and involved in their plans.
Sinapps IRD features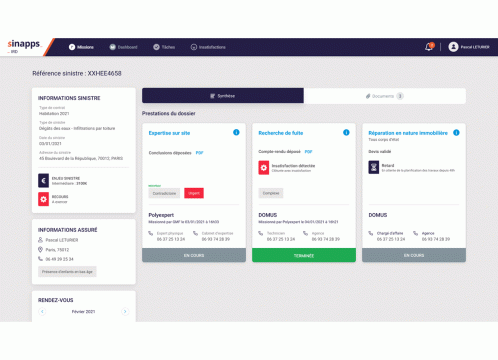 A 360° view on the status of the customer file
The progress of the services provided by all stakeholders in the case is shared in real time on a summary screen.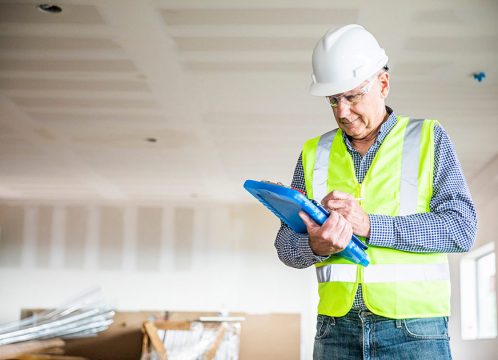 An Expertise business workflow
By respecting the Expertise business processes, Sinapps IRD structures the running of expert services. The workflow is regulated by precise and standardised management actions to optimise their inclusion in the partners' IS and to simplify the introduction of new customers.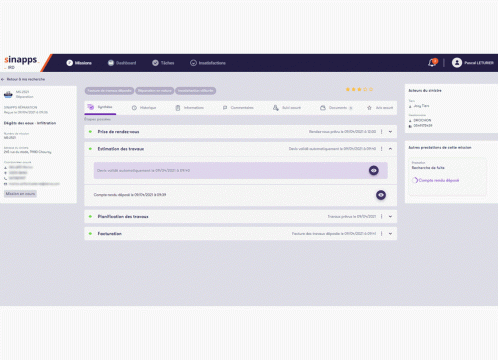 Business workflows for repairs, assessments and diagnostics
Processes adapted to each profession and to the different contexts make it possible to better qualify the expected services and to ensure rigorous monitoring. The aim is also to improve and simplify communication with the end customer.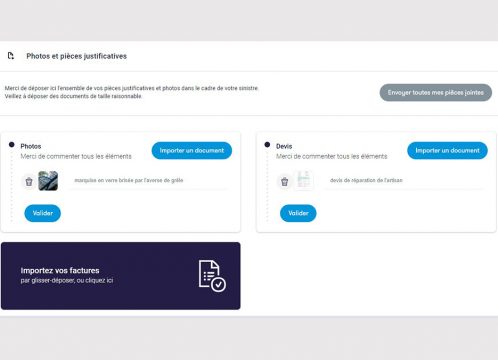 Customer Information Monitoring to facilitate the relationship with end customers
Towards simplified procedures: business processes control the various interactions with customers, who are informed by e-mail and SMS. They are invited to upload and consult documents and the expert's reports, give their opinion on the proposed compensation and answer a satisfaction questionnaire.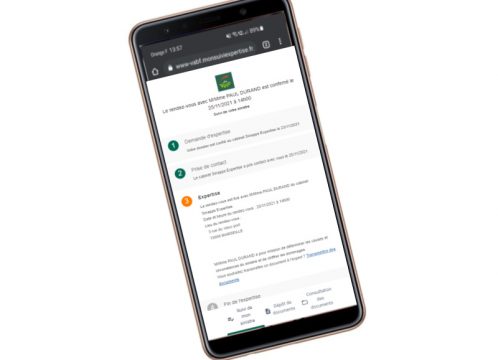 New
The Customer Information Tracking Extranet
Enrichment of insurers' customers areas: an extranet dedicated to the insured allows him to follow services in progress and to interact with differents actors. This responsive design "desktop to smartphone" extranet is reported from the insurers' mobile applications or customers' extranet. It can be configured to adapt to the insurer's brand universe (colors, pictograms, editorial chart, etc.).
Other features
A solution built around APIs for greater flexibility
API First! The Sinapps extranet is based on Sinapps APIs: DARVA customers can thus use Sinapps in hybrid mode: API and Extranet for consultation and even input via forms.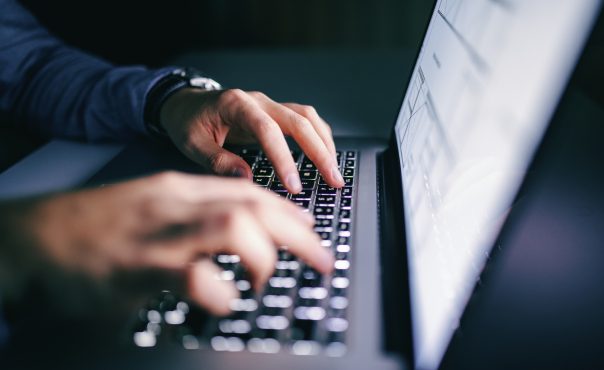 Mobile-friendly navigation
Sinapps IRD has an extranet available based on responsive web design in tablet format. A mobile App specifically dedicated to smartphone consultation is also being developed to make the solution even more accessible.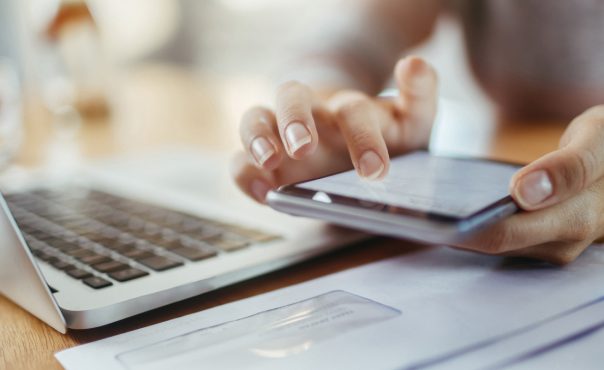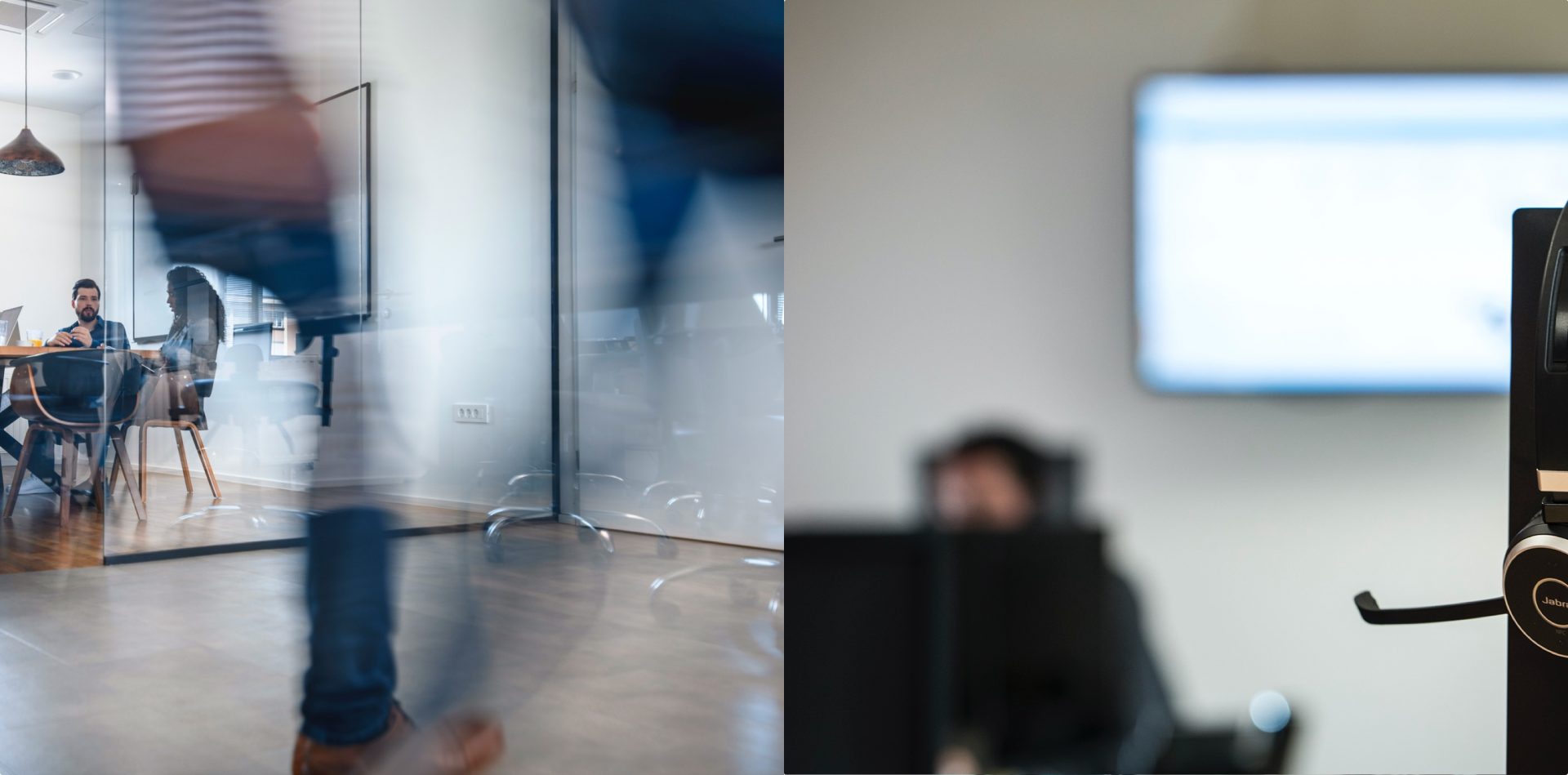 Sinapps IRD in figures
Over 20 years of expertise in property damage
15 specialist insurance companies: Texa, Saretec, Polyexpert, Union d'Experts, Eurexo, Sedgwick, Adenes (Elex / Vering), Ixi Groupe, Erget, Cerutti, Groupe Cet, Cabinet Hudault, Groupe Cem Cabinet Markezana, Groupe Bec Dermanoukian, Expertise salariée COVEA. Les éditeurs Euroinformatique et Avensys
Some fifteen repairers have joined Sinapps IRD
The scope of the expertise deployed since October 2019
100% of the stakeholders informed (IS, managers, policyholders etc.)
+ 223,000 task orders processed via Sinapps in 2020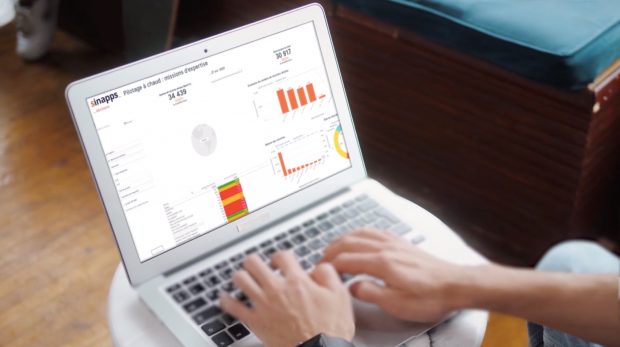 Sinapps Décisions
Operational Dashboard
A dashboard offering real-time monitoring of activities is available to principals and partners in order to manage quantitative (delays, volumes, stocks) and qualitative (customer satisfaction) indicators.
Data visualisation
Sinapps IRD offers specific dashboards for monitoring claims, managing partner performance and managing major events.
Discover the solution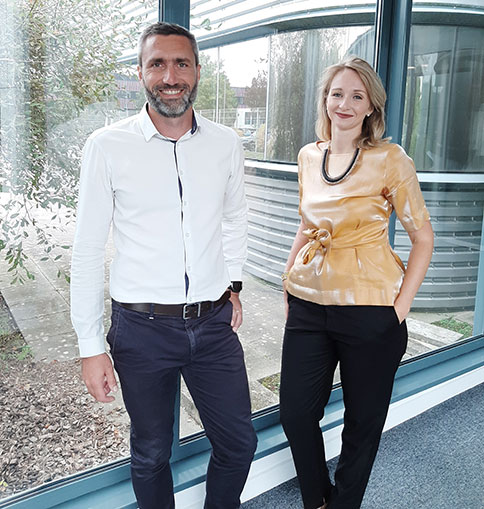 Your contacts in FMR
Audrey Juin:
Key Account Manager Non-Motor Market/Strategy and Services Department
Axel Van Caeneghem:
Non-Motor Product Line Manager/Digital Home Factory

Find out more about the DARVA range of services and join the Sinapps IRD community!
Contact our experts